VARIOUS SMALL ELECTRICAL JOBS
---
---
Small jobs are jobs that take a day or less to complete.
#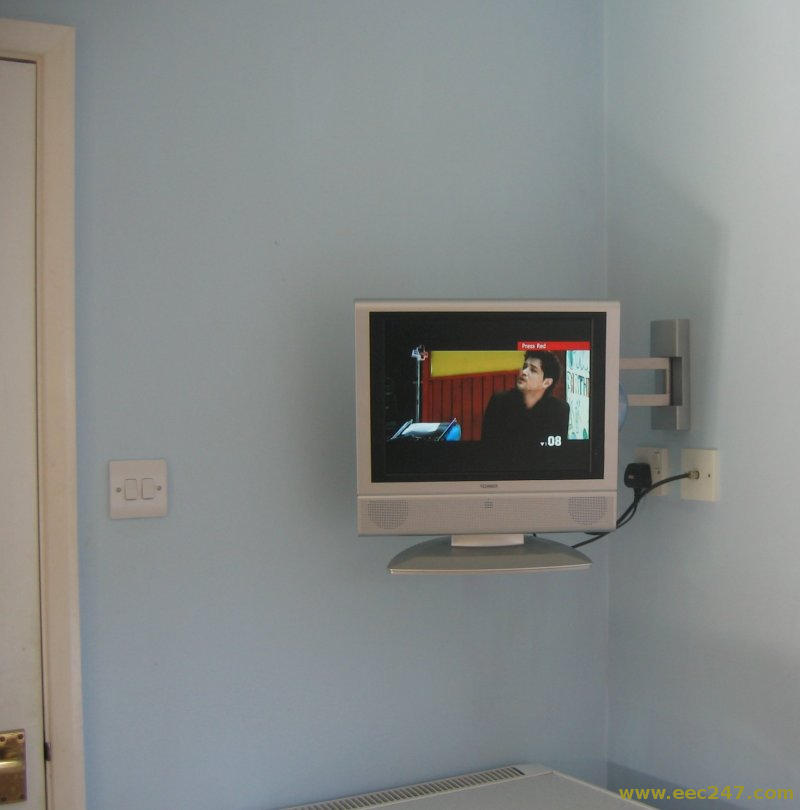 Power & TV point installed in the Kitchen / Dining area at light switch height.
---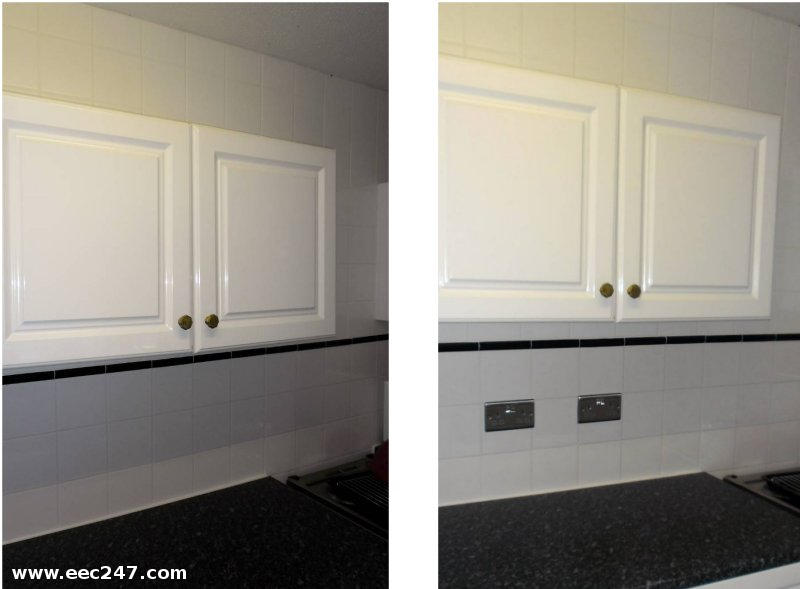 This kitchen was completely re-tiled above and below the kitchen units a few years ago and the owner needed extra sockets above the worktop.
The extra sockets had to be fitted without damaging the existing tiling, wall or kitchen units.
---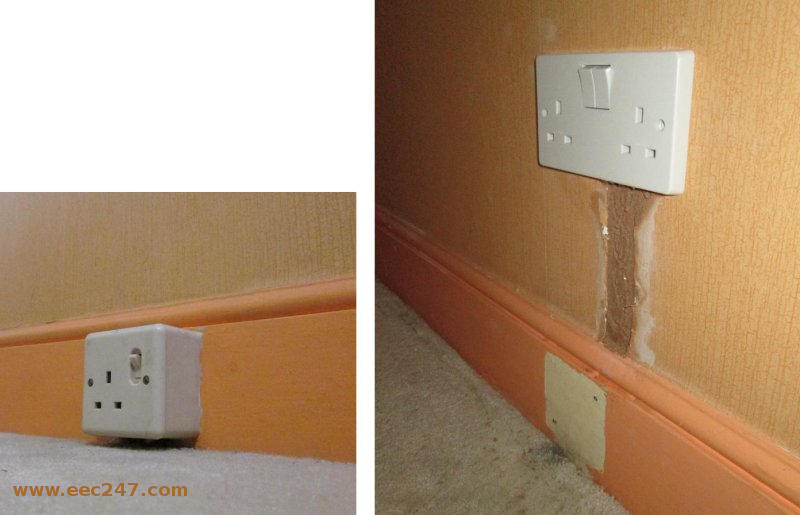 Move a surface mounted single socket off the skirting board and replace with a flush mounted double socket at an appropriate height.
---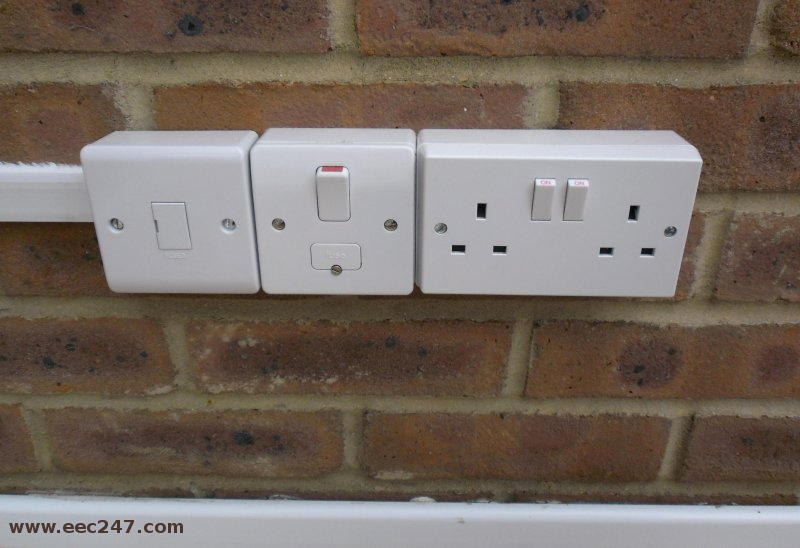 Add fused spur for sockets and switched fused spur for lighting in a conservatory.
---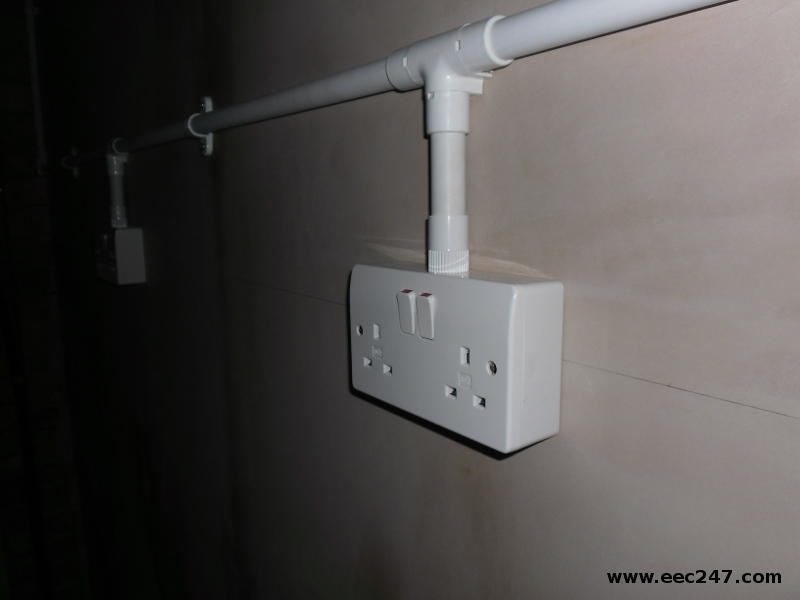 Garage / Workshop sockets with cabling in conduit.
---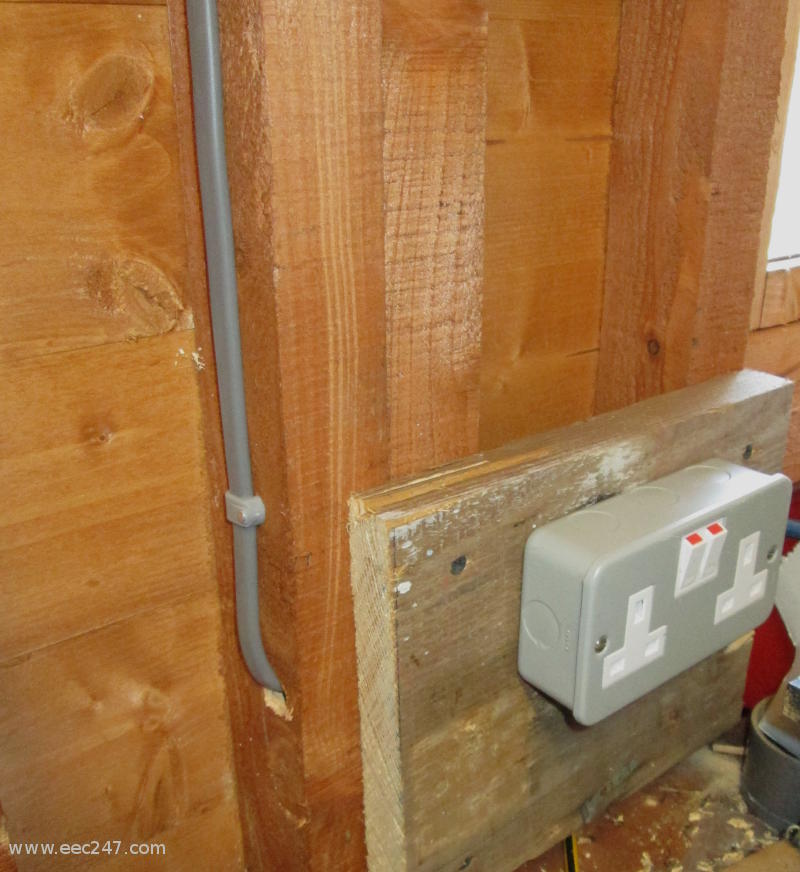 Sockets in a shed with surface clipped cables.
---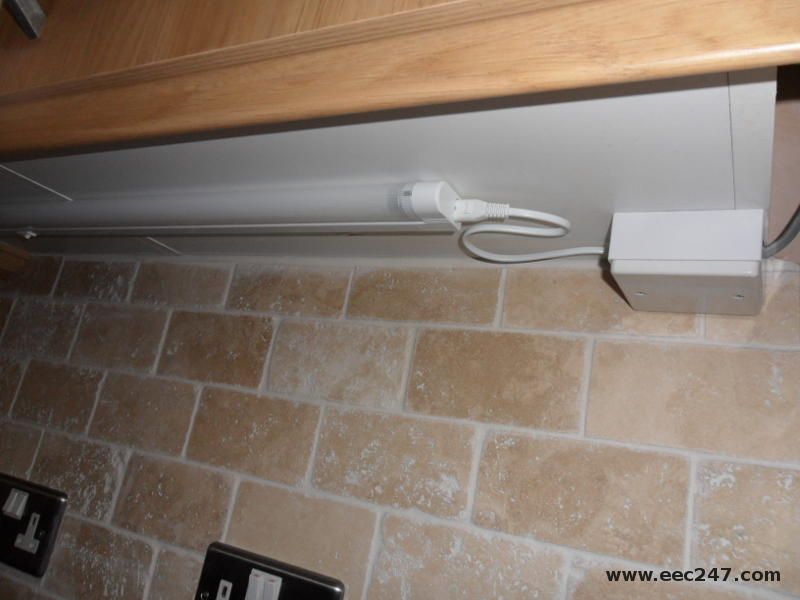 Replaced kitchen under cupboard fluorescent light and tidy up wiring.
The tidiness of the wiring for the under cupboard lights is a good indication of how good the other electrical work is that you can't see.
---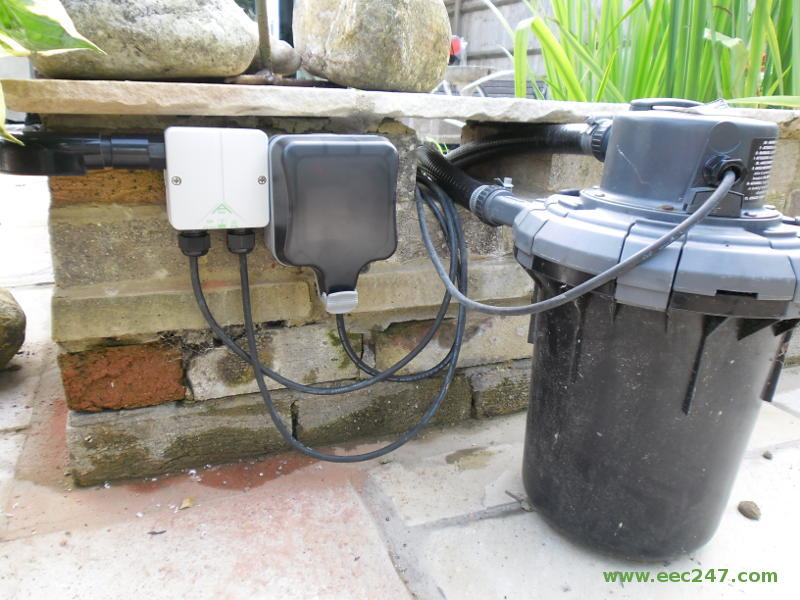 External waterproof electrics for pond pump and filter.
---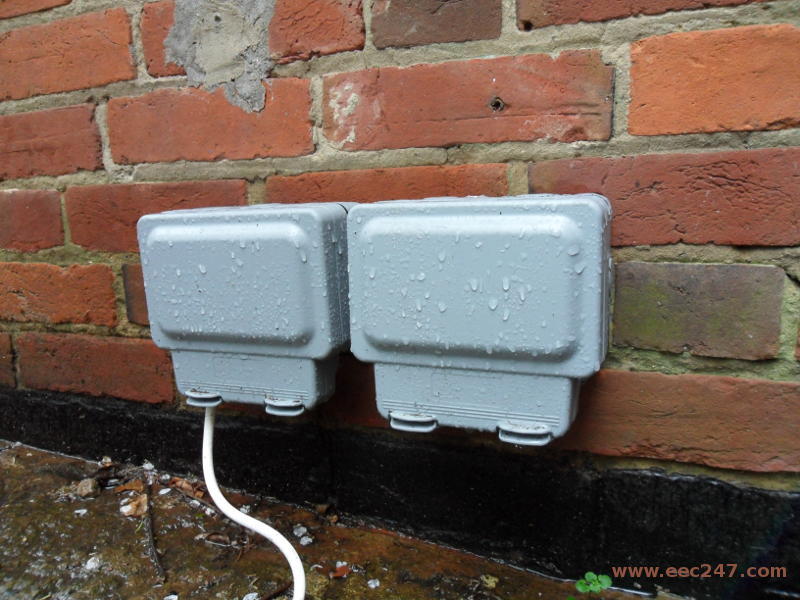 Add a pair of waterproof sockets outdoors.
---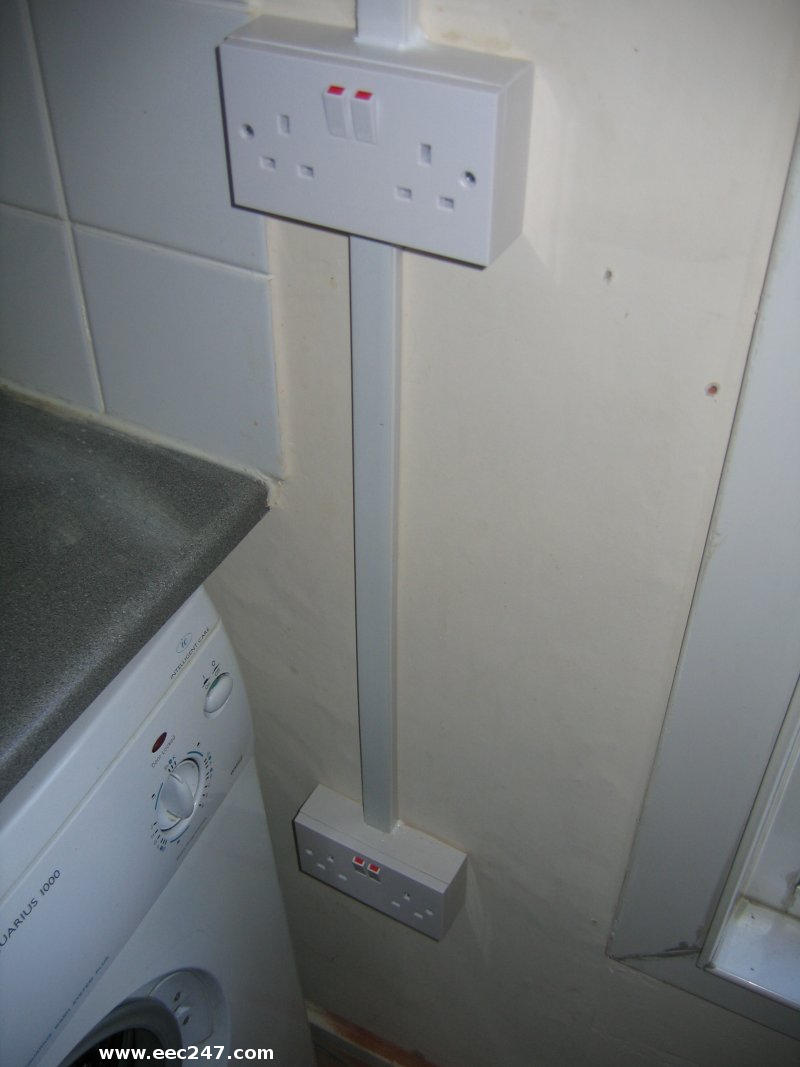 Extra sockets in the utility room, surface mounted with cabling in trunking.
---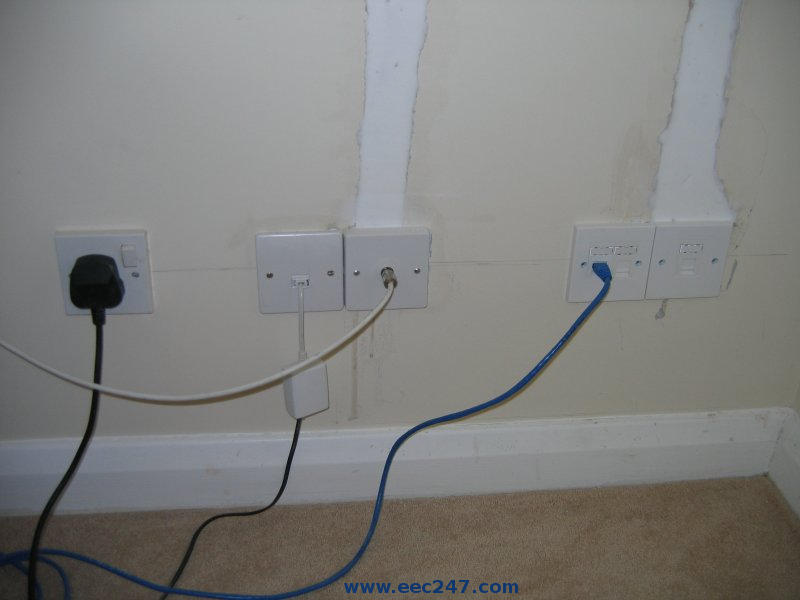 TV and computer network points added in home office, ready for re-decoration.
---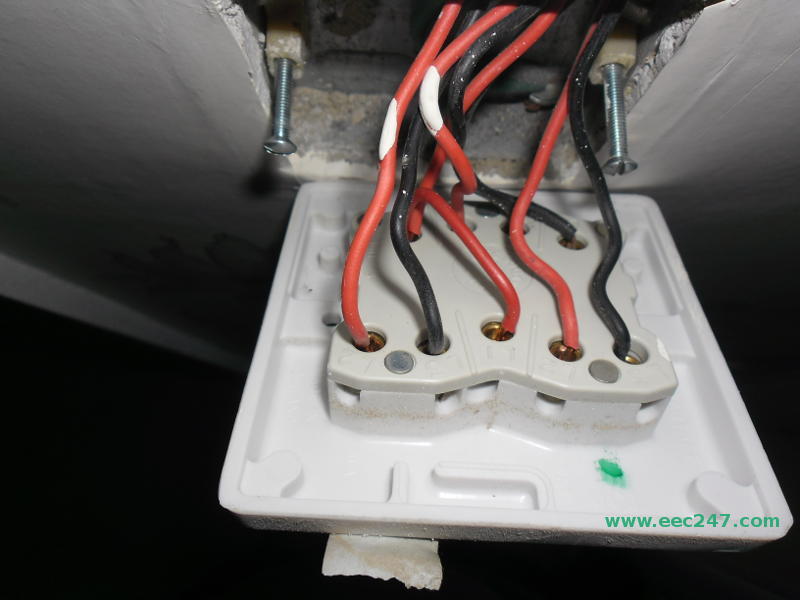 Sorting out non functional lighting circuits - the good, the bad & the ugly.
---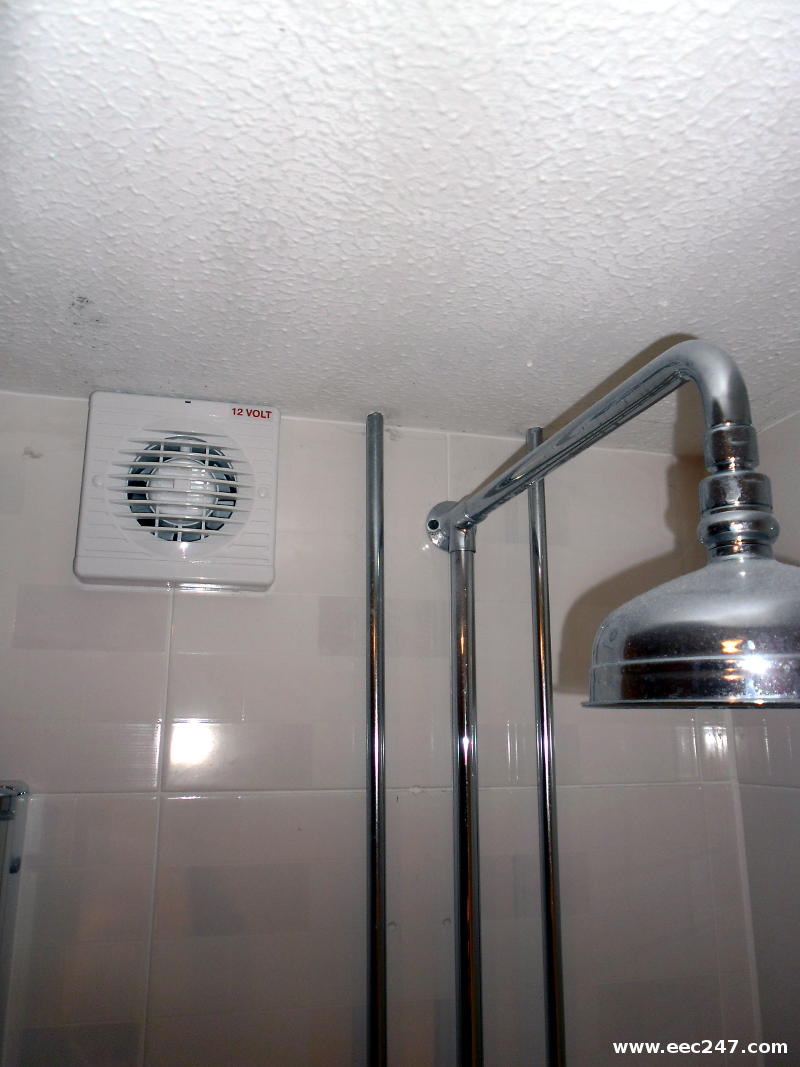 Where electricity needs to be in the vicinity of water, special precautions are necessary.
The only possible location for an extractor fan in this bathroom was in Zone 1 (inside the shower cubicle).
In order to ensure the safety of the user, a special low voltage fan is mandatory.

---

Tidy up poor downlighter wiring.
The old downlighters were not fire rated and the cabling was a total mess.
The new downlighters are fire rated, the cabling is all clipped correctly and the insulation replaced,
with a breathing space for the heat from the lights to vent safely.

---

---